1 / 3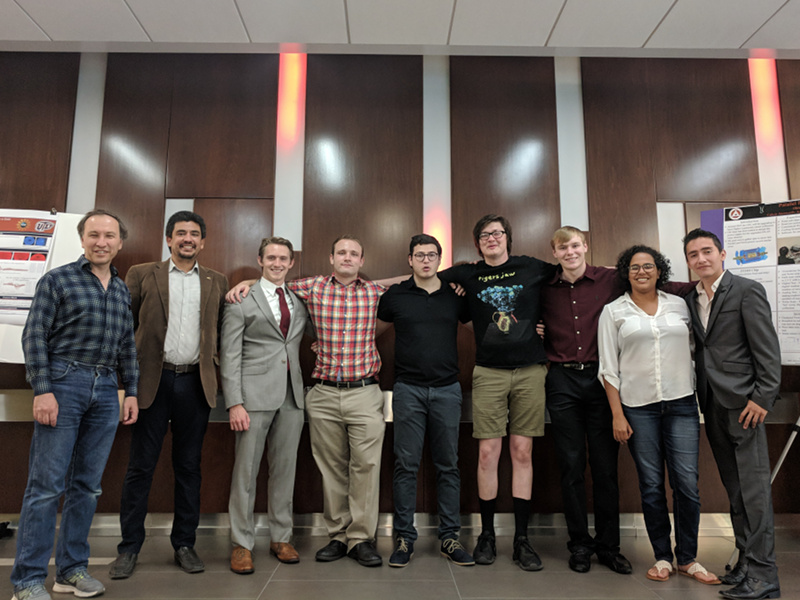 The 2018 Class of REU participants. (L-R) Dr. Khanov, Dr. Borunda, Jacob Crosby, Lucas Blake, Sebastian Lacayo, Trenor Hamilton, Calvin Ainsworth, Allison Muchiri, and Yahir Garay
2 / 3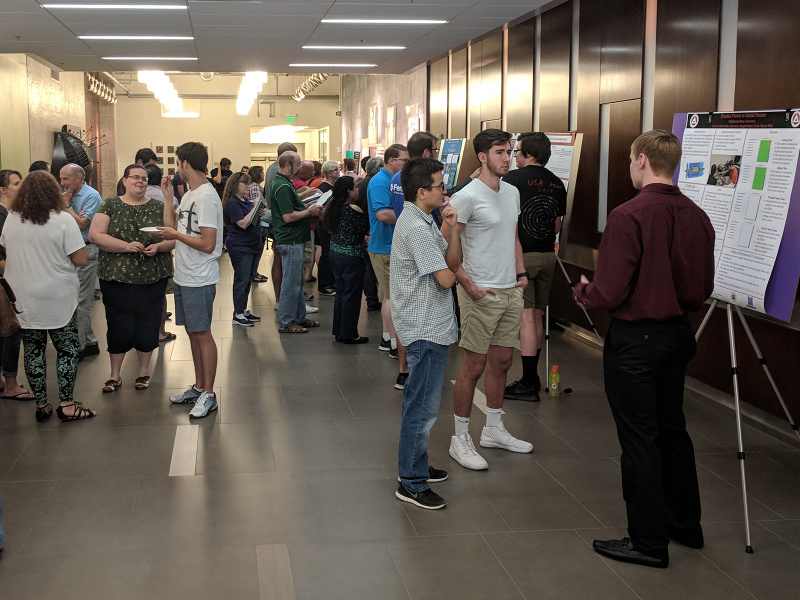 2018 Research symposium
3 / 3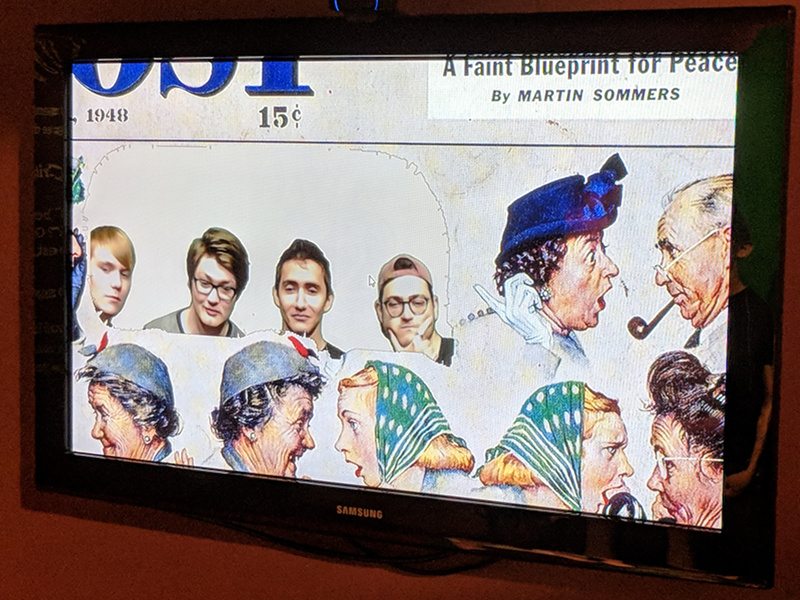 During an excursion to the Gilcrease Museum (Tulsa), Calvin, Trenor, Yahir, and Sebastian star in Norman Rockwell's art
❮
❯
REU not renewed, no 2022 program
Oklahoma State University had a Research Experience for Undergraduates (REU) since 2018. We worked with undergraduates students in multiple disciplines. However, the program was not renewed, therefore, we will not have a program in 2022.
We hope to have a program in the future.
CONTACT INFORMATION
Dr. Sasha Khanov (alexander.khanov@okstate.edu) and Dr. Mario Borunda (mario.borunda@okstate.edu) serve as program directors for the REU site. Please address any questions to them.